2024 BSS HOLIDAY BASKETBALL CAMP 🏀💪 JAN 2ND - 5TH
4 Day Camp Tuesday - Friday at Kootenai Elementary!  Boys & Girls ages 7-9 will have camp from 8am to 11am.  Boys & Girls ages 10-16 will have camp from 12noon to 3pm. All players will experience hard work and alot of fun at the BSS Holiday Basketball Camps!  See flyer below and click on the black camp player options below to purchase your player(s) spot today!
CLICK HERE to view the 2024 BSS Holiday Camp Flyer
CLICK ON A BSS CAMP OPTION BELOW FOR MORE INFO & TO REGISTER TODAY
Basketball School of Sandpoint's Skill Session Info:
Our weekly sessions are held every Monday & Wednesday Night at LPO Alternative School from September - April.  If you know a 7-16 year old boy or girl who enjoys the great game of basketball this is for them!  Each session will be unique and will focus on 2 primary goals.  We want each participant to work hard developing skills and have alot of fun!
Participants will experience rapid improvements in the following areas:
BALL HANDLING, PASSING, SHOOTING, OFFENSIVE MOVES, REBOUNDING, DEFENSE, BASKETBALL KNOWLEDGE, SELF CONFIDENCE, FITNESS & WORK ETHIC!
5:00 - 6:15pm Ages 7-10 years old    ***    6:15 - 7:30pm Ages 11-16 years old
Basketball School of Sandpoint Flyer
Click on the below button to view a larger PDF or to download to your computer for sharing / printing.
Download BSS Flyer
Various Packs to fit your busy Schedule
Each pack below has more info when you click on it.  The longer you commit --- the more affordable each session becomes! Sessions are set up as DROP-INS, so you come when you can make it. You can, but don't have to attend every week.  Contact Coach Darren anytime for a remaining sessions update or any other questions --- laiche.darren@gmail.com
GET REGISTERED FOR THE BASKETBALL SCHOOL OF SANDPOINT BY CLICKING ON THE BELOW OPTION THAT IS BEST FOR YOUR PLAYER:
Players should bring their own basketball and water bottle to each session (Put your name on them)!
CLICK HERE to join our Facebook Group (Basketball School of Sandpoint) for up-to-date information and session pictures!
VIDEOS - Basketball School of Sandpoint
Want to see some BSS Action?  Click the below button to view some or our session videos!
CLICK HERE TO VIEW VIDEOS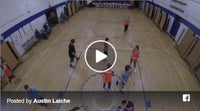 LPO Alternative School Gym Map
On Boyer near Super 1.  The front of the school says Lincoln on it.  The gym is a metal building in the back.
1005 N Boyer Avenue
Sandpoint, ID 83864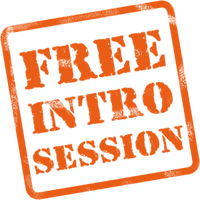 Wanna try the BSS for FREE???
Must be your 1st time ever attending a BSS Session.  Just bring the completed info form, a basketball & water bottle.  We know that you will develop skills and have a great time!!!
CLICK HERE to claim your FREE 1st Session
Testimonials
I just wanted to thank you for what you do for so many kids in Sandpoint!  Our son has been through a lot in his few years ...... and I have to say, besides his improved basketball skills - he is also a happier kid than he was before he started coming to the BSS! His self image and self confidence has grown!!  He is more motivated to do well in school and at home. Basketball means a lot to him - as do you!  We are big fans!  Absolutely love what you bring to all of our kiddos! Thanks so much!

Excited Parent
So excited this is happening for the youth of Sandpoint. Darren has been helping train Tru since this summer and we couldn't be more thrilled with him. He is the real deal coach. You WILL improve, you WILL do drills you've never done before, you WILL learn. He is the best opportunity Sandpoint's youth have to develop their skills in this game. Fundamentals, Footwork, Game knowledge, and Passion. Don't miss out on this amazing opportunity. So excited for the youth! THANK YOU DARREN!

Kelcee T.
My older daughter is so upset when the sessions end each night!  I was so impressed with her play in the 3-on-3 last night.  She has grown exponentially in the confidence arena.  I truly appreciate you telling her to step up as a leader.  She totally has the capacity, but not the confidence.  My younger daughter was over the top that you pointed out how much she had improved.  She may be quiet, but she is taking it all in and having a blast!  Thank you for being who you are and doing what you do.  I think the BSS is amazing!

Tricia D.
I have first hand experience of Darren's knowledge of basketball. He'll forget more about basketball then I'll ever learn about basketball. A true leader and teacher. Sandpoint is blessed to have him! #hoopfestchamps

Joel A.
BASKETBALL SCHOOL OF SANDPOINT Blog posts
---